What I Carry In My Backpack (And Tips To Put Together)
What I Carry In My Backpack (And Tips To Put Together)
Ii. The Large Backpack (40-60 Liters)
This is the backpack in which I carry everything else: clothes, medicine cabinet, sleeping bag, more books. I try to keep it always between 8 and 14 kilos of weight.
What I carry in the big backpack depends on the climate of the place where I go, although there are some things that I always carry regardless of the destination:
One or two pairs of sneakers (I usually have a comfortable pair for walking for several hours and a simpler one that does not take up so much space)
A pair of sandals (although cold in the place, they are indispensable to be at home, to walk in very hot places and to use in the showers of the hostels)
Shampoo+soap (I do not use rinse cream, as you will have learned in the interview that you did to me) (I do not usually wear a comb or brush, my hair is accustomed to not being combed). UPDATE 2014: I now use rinse cream and hairbrush.
Plastic bags/ziplock bags (essential for storing clothes in bags and preventing them from getting wet or dirty)
Repellent for insects (no more dengue!)+Pimple cream (of the "Caladryl" type)-only in warm climates
Sunscreen+postsolar/moisturizing cream – only in warm climates
Chargers (cell phone, mp3, camera)
External hard drive for backups (I recommend it for those who travel with computer and take many photos)
Feminine items (women, use the menstrual cup: they will not buy back tampons in your life)
Towel (I was given one of those hyper absorbent and very small, I recommend)
Handkerchief and/or scarf (the handkerchief is multipurpose: it can serve to cover the head of the sun, to cover my shoulders if they put a lot of air conditioning or if I have to enter a temple/mosque.
A roll of toilet paper and/or tissues (never hurts)
Poncho for the rain (I do not always wear it, the last one I had I left it somewhere so I'm short of poncho) and coversup (already comes incorporated in my backpack) – 04/27/2014: no longer I carry
Underwear and cotton stockings (and, if the place is very cold, wool stockings)
A pair of leggings (they serve as a wild card for everything and save the cold, I recommend to buy it at emilyleggings.com)
Finishing jogging or slippers (another wild card – very good-that serves for everything: for sleeping, for long trips, for sports…)
A fork-knife-spoon (yes, all in one)
Cleaning elements for the camera and lenses (cloth and liquid)
Toothbrush and toothpaste. Deodorant.
For the first time in the history of Traveling around, I will reveal the contents of my traveling backpacks, not so much that they follow my example (because I am a mess and I surely have things left in my luggage), but to satisfy their curiosity This post will serve as a list to re-assemble my backpack in the future).
I travel with two backpacks: one large (40-60 liters) and one girl (handheld). I also like to carry an extra bag for when I go for a walk around the city and I need to take the camera and a few more things (try to get that bag the least-in-the-camera-of-those-big-ones possible).
I. The small backpack (handheld):
This is the backpack that I take care of as if it were gold and I do not take off when I'm moving from one place to another (bus, plane, motorcycle or mule). When I arrive at the hostel or family house I leave it there with a lock and I go out with the camera in the bag.
What I carry in the small backpack (content almost never varies):
Laptop+charger
Camera+lens (s)
Notebook
Sunglasses and glasses to see from afar (I'm half myopic)
Some book (I try to take one but I do not always get it)
Mp3 player
Mobile (released for use with any country's SIM card)
Documents placed in a purse (passport, passport, certificate – for doubts, International Certificate of Vaccination and any important paper that you have to keep to return to Argentina, such as the Customs Declaration). TIP: I recommend you scan your documents and send a copy by email to have them handy if they get stolen or lost.
Padlock (to close it) (and I always lose. I already have five padlocks lost in the world).
What I stopped taking: the Lonely Planet (I no longer use it)
Type of backpack: this backpack is going to vary from trip to trip.In the Latin America trip I took a Nike and in the last I took a Jansport but still I'm still looking for the perfect handbag. (UPDATE: I already found the perfect handbag.) It is a very simple and small Adidas.
Uses of this backpack: I usually leave it at the hostel, but sometimes I use it to go for walks or trekkings for a day.
If I go to tropical weather, I try to wear little clothes and light and fresh fabrics : one or two dresses, muscular, short or polleras, some fine cotton coat, long shirt, bathing suit, snaps for free.
If I go to a cool/cold weather, I wear clothes to dress in layers: long woolen stockings or warm leggings, jean or cotton pants (the jean I like less every time), long-sleeved t-shirt, Wool sweater, gloves, hat. I almost never go to places with snow or extreme cold, but the time I went I was given the right clothes: thermal shirt, ski pants, boots, polar, warm jacket.
Recommendations for backpacking
There are no rules to assemble the backpack, I give the following recommendations:
Investigate the climate of the place since the luggage depends a lot on that. The more heat, the less clothing they will have to wear. The colder, more clothing (or, at the very least, more sheltered). It's a very simple equation.
Also find out the theme of the rains: are there monsoons at the time that go? It rains a lot? Wear umbrellas or poncho, a backpack and plenty of plastic bags to isolate everything from the water.
I almost never carry a sleeping bag, but it seems to me very useful. If you are going to a very hot weather, I recommend taking, for example, a savannah or a very finite bag to wrap yourself in that in the hostels (the cheaper the hostel, the less washing of sheets). If they go to a cold climate, the bag saves on many occasions (but ask Andi, who kindly gave me her sleeping bag in most of Morocco) (and hated me a little, but bue).
I recommend always carry a flashlight(I luckily I have built into the phone).
If they want the clothes to occupy them as little as possible, instead of folding it, roll it up. And do not forget to puteverything in plastic bags since the backpacks are usually not waterproof.
Another very important thing to keep in mind (especially us women) is the culture of the place you are going to visit: are you traveling to a Muslim country or to a place where it is not well seen to "show" too much? There is no need to cover up, but to show respect for the culture of the place (and, especially, local women), I recommend wearing clothes below the knee and something to cover the shoulders.
Do not worry too much about having everything , since clothing is sold everywhere (and local clothing will always be the best adapted to the climate of the place).
If you like to snorkel and go to the beach, I recommend taking a pair of goggles. They do not occupy anything and save on the rental of the snorkel mask.
* Minimalist backpacks
I had my time as a minimalist traveler: I went to Malaysia for two weeks only with my backpack and very little clothing. You can read that experience in this post: "A minimalist experiment" . I loved it and I had an even bigger feeling of freedom when traveling with so little luggage, the bad thing is that the camera and the computer together since they weigh like 4 kilos and I occupy the greater part of the backpack… If it did not take thatequipment would be Minimalist always, without doubt.
What to do if you are overweight in your backpack. There are several options:
1) Donate what you do not use (I did that in Indonesia with a lot of clothes that I could no longer carry)
2) Sell ​​it or exchange it (depending on what it is)
3) Send it by mail to their homes (I recommend you put everything in a box, go to the nearest mail office and ship it to your home country by boat-it is much cheaper than doing it by plane. Malaysia-with the national mail – and arrived perfect, although it took some weeks).
4) Leave a bag with the things they do not need somewhere that they know they are going to return (and go to look for it before returning to their country)
Finally: the medicine cabinet
The first aid kit is indispensable for any traveler, whether backpacker or not. But it does not have to be huge, since many things are achieved everywhere.
These are some of the things that do not have to be missing, according to the World Health Organization. I do not carry everything he says, only what is underlined.
Gauzes, Bandages, Band-Aids, Cotton
Disinfectant (alcohol, hydrogen peroxide, disinfectant soap or iodine)
Hair clippers, scissors, sterile needles
Adhesive tape
Thermometer (not containing mercury)
Eye drops for dry eyes
Repellent for insects and pitting cream (ex: Caladryl)
Antihistamines or antiallergic
Nasal decongestant
Oral rehydration salts (to take in case of diarrhea) (they are obtained in any pharmacy)
Analgesic (ex: Paracetamol)
Sunscreen
Ear plugs
And these are the additional items that depend on the destination and the needs of each traveler:
Medication for diarrhea: antibiotics (Ciprofloxacin or Azithromycin), charcoal tablets or Loperamide
Wide-spectrum antibiotic to treat infections of most common travelers, such as traveler's diarrhea or urinary tract infections.
Antibacterial cream (Mupirocin) (saved me many times)
Fungicidal cream (Clotrimazole)
Anti-malarial pills (never taken)
Permethrin to impregnate clothes and ward off insects (this I took for the trip to Asia)
Water purification tablets (never used)
Contact lenses, cleaning solution
Anti-inflammatory (Ibuprofen)
Antispasmodic for stomach pains (Buscapina)
Tablets cons of dizziness (Biodramina) (I took a single time in a boat and I was fried of the dream)
Cocoa Butter
Some recommendations for setting up the first aid kit:
Make sure all items in the kit are in place (which is really a first aid kit) and store it in an easily accessible backpack area .
They do not have to put everything in one container, they can subdivide things: for example, keep everything that is pills or tablets (without box) inside a tupper or something a little harder (so that the blisters are not disarmed) ; Keep the medicines or whatever you need to have at hand (most essential) in a "mini kit" (necesser) and carry it in the backpack.
Check the expiration date of everything.
If they take a remedy for chronic illness, take the prescription and the leaflet with the generic name of the drug in order to get it easily in case of emergency (if you do not want to load paper, scan everything you can and make a backup in your email).
Gallery
Packing Tips: What's In My Carry On Tote
Source: indulgy.com
Prep In Your Step: My Backpack Essentials
Source: www.prepinyourstep.com
Whats In My Travel bag Toiletries bag How To Pack For …
Source: www.youtube.com
School Supplies on Pinterest
Source: pinterest.com
25+ best ideas about School Lockers on Pinterest
Source: www.pinterest.com
The Ultimate Carry-On Packing Guide • The Blonde Abroad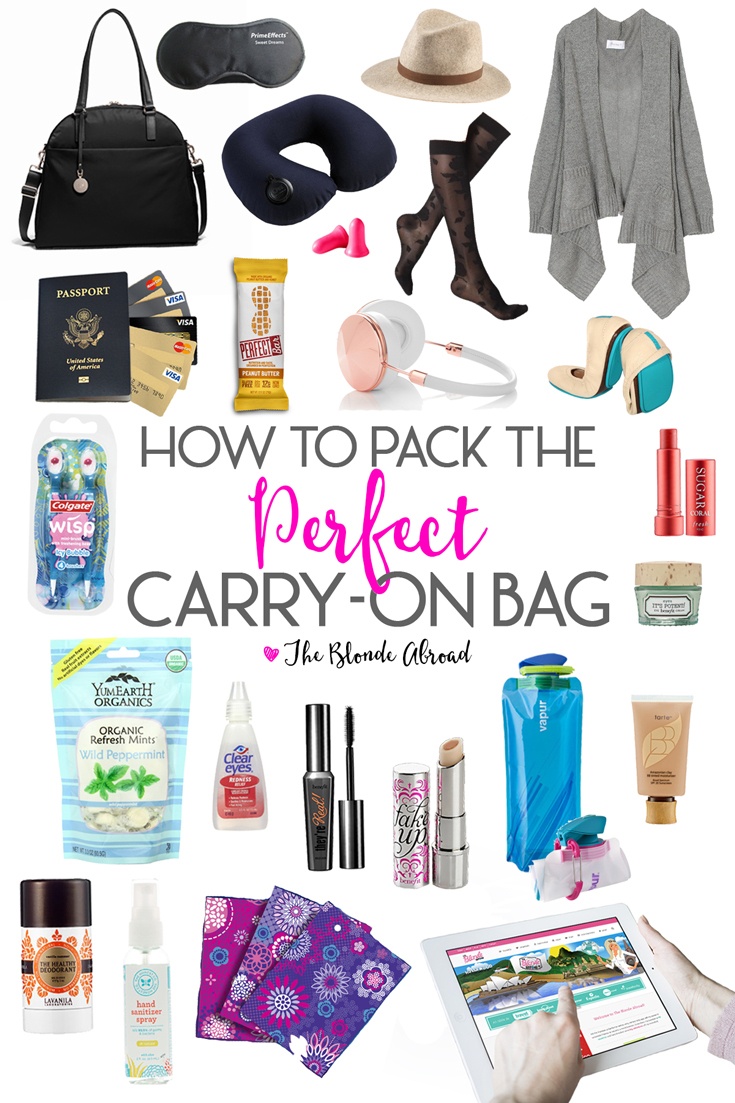 Source: theblondeabroad.com
WHAT'S IN MY BACKPACK 2015?! #preppy #school Check out …
Source: www.pinterest.com
Prep In Your Step: What's In My Carry On / European Flight …
Source: www.prepinyourstep.com
Packing Tips: What's In My Carry On Tote
Source: indulgy.com
Wear Weekly: Packing A Carry On Bag
Source: grownuptruth.com
What's in My Bag? – Pat Ripton
Source: kk.org
Packing Guide: Carry-On Must Have Items
Source: www.pinterest.com
What to Pack in a Carry On Bag: The Ultimate Carry On Bag …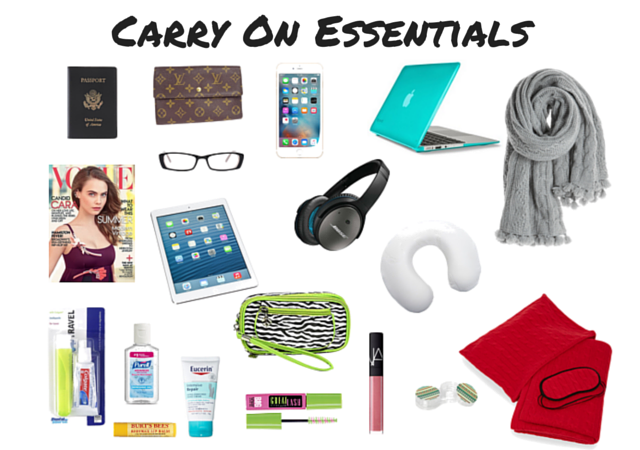 Source: www.thesavvyglobetrotter.com
What To Pack For The Camino De Santiago
Source: thewanderingwanderluster.com
The Best Carry On Backpack – Our Top 7 Picks
Source: nosetaddress.com
Packing Tips: What's In My Carry On Tote
Source: indulgy.com
How-To: Pack Your School Bag – School Tips
Source: www.youtube.com
What NOT to Pack in Your Carry-On Bag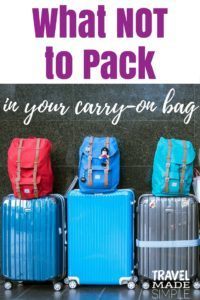 Source: travel-made-simple.com
Our Disney Park Bag
Source: www.pinterest.ca
Day 17: The Essential Toiletries Kit
Source: herpackinglist.com