Vintage: Tapestry Bag and Petit Point Handbag
Vintage: Tapestry Bag and Petit Point Handbag
In the 60s and 70s, there was another must-have, which counted almost every woman from mid-30s to their bag collection:the tapestry bag.
Handmade:Tapestry bags
She was discovered in the holiday and bought as a reminder, another piece "for good". Technically gifted bought often stick packs, containing everything you need for a self-embroidered tapestry bag. The hand-crafted wool embroidered bags proved not as everyday use, "too bad", to use it in the rain, because also cannot be relied upon was on the weather report.
So the tapestry bag landed, mothproof packed in the bag, in the rear corner of the closet until she was eventually forgotten. And today she looks yet always as good as new and enjoys not only at the Oktoberfest of the Renaissance, but is very individually combined.
Also was from the former holiday of Austria-, provided that the travel budget had this still brought a charming bag for the evening wear: the Petit-point pocket.
Magnifying glass embroidery: Petit point
This finest magnifying glass embroidery was and is mainly produced in good Vienna factories specializing in this beautiful hand work. Were used as embroidery templates (and are still) motifs from the 18th century, which were already used by the ladies of the Court in Vienna under Empress Maria Theresia (1717-1780) as embroidery pattern.
Still today well-maintained bags are partially in Second-Hand shops or private vendors available, which are over the age of 80 (the bags, not the seller) and barely looking at old age where.
As before, there are two long-established factories in which these fine embroidery of the magnifying glass is manufactured and sold in all over the world in Vienna. Since the embroidery of an evening bag takes very long life time, the new prices are justified and be only aware of what "treasure" to keep in hands, if you have even an old bag. See for:
Maria Stransky – finest Petit point manufacture since 1932
Petit Point Kovacec – finest handmade embroidery from Vienna
But even the small vintage clutch bag in fashion, which are available in InternetAges. It goes well with the most colorful gowns.
For this, the great-grandson of cheer today: "That's so cute!"
An average 19 x 15 cm format the dainty colorful embroidered bags for the disco are the ideal companion if the short chain to the brass bar is replaced by a long chain of the same thin. "Normal" to move, it makes sense to carry the small Petit point across. The purse (cross worn) sitting there, where the thigh, she has the correct chain length. It fit really just mobile, a mini wallet with ID and driver's license as well as key into and perhaps more lipstick and mascara. But this woman has together their "seven things" even after the disco.
What goes with a colorful Petit-point Pocket?
The small Petit point bags fit-a long chain limited to the jeans with white shirt and high heels as well as hot pants and sandals. Outfits in nude tones fit as well as the black leather pants with bright blouse. Only on colorful patterns and to many other accessories should be avoided, because eventually, this small charming bag of eyecatcher should be. Guido Maria Kretschmer would at "shopping Queen" say:"A Pocket dream come true – create your perfect outfit to the Petit point classic."
Gallery
Vintage Petit Point Handbag Needlepoint Antique by Insideredo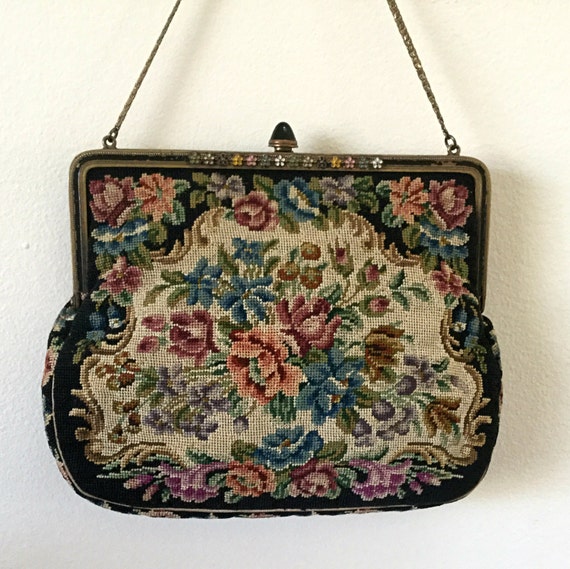 Source: etsy.com
Vintage Petit Point Floral Tapestry Style Purse Evening …
Source: www.ebay.com
Vintage 1940s black petit point needlepoint tapestry …
Source: www.ebay.com
Antique Petit Point Tapestry Purse Metal Frame Evening Bag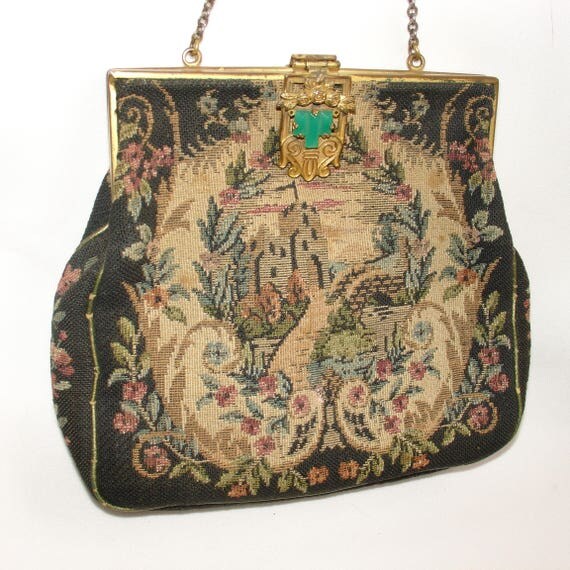 Source: www.etsy.com
vintage petit point needlepoint tapestry purse, evening …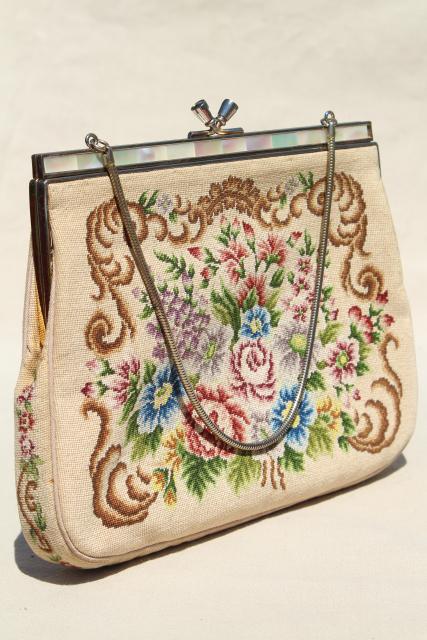 Source: 1stopretroshop.com
Vintage Petit Point Floral Tapestry Style Clutch Purse …
Source: www.ebay.com
Vintage tapestry purse petit point made in W Germany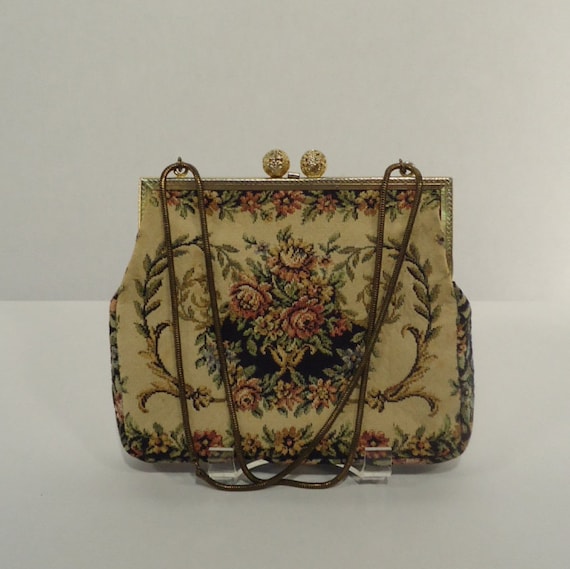 Source: www.etsy.com
VINTAGE/ANTIQUE Handbag PETIT POINT PURSE Tapestry …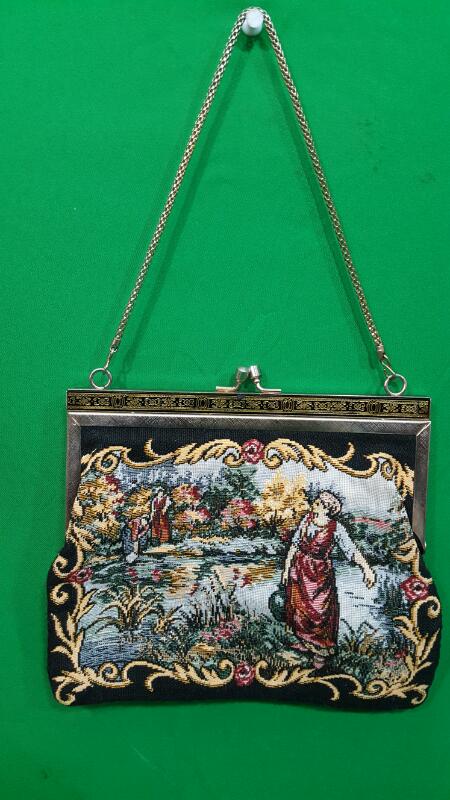 Source: www.buya.com
Tapestry Purse Floral Large Carpet Bag Handbag Micro Petit …
Source: www.ebay.com
vintage petit point handbag / evening bag. needlepoint.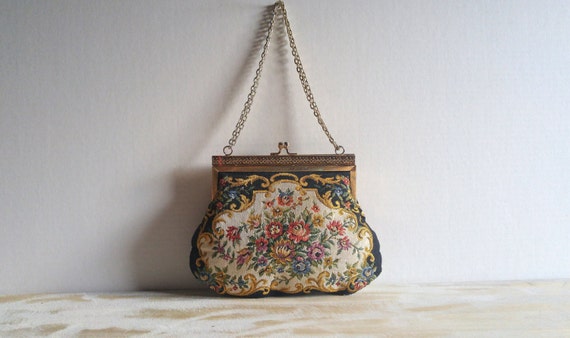 Source: etsy.com
Vintage Petit Point Tapestry Handbag Evening Purse Chain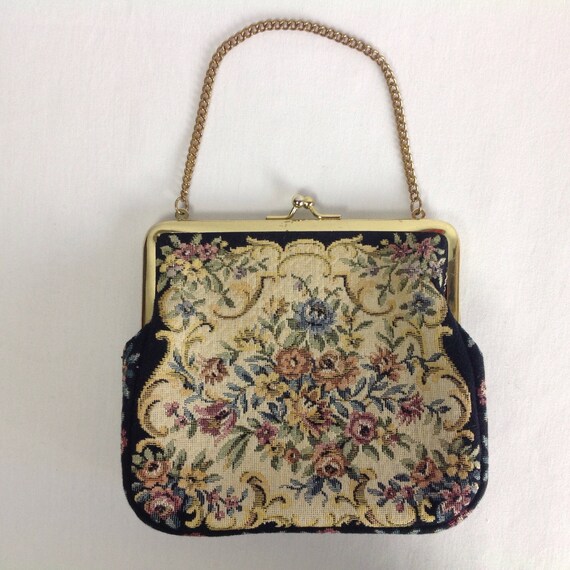 Source: www.etsy.com
ANTIQUE FRENCH NEEDLE PETIT POINT TAPESTRY PURSE-SEMI NUDE …
Source: www.ebay.com
Tapestry Bag Vintage Carpet Bag Purse 1980s petit point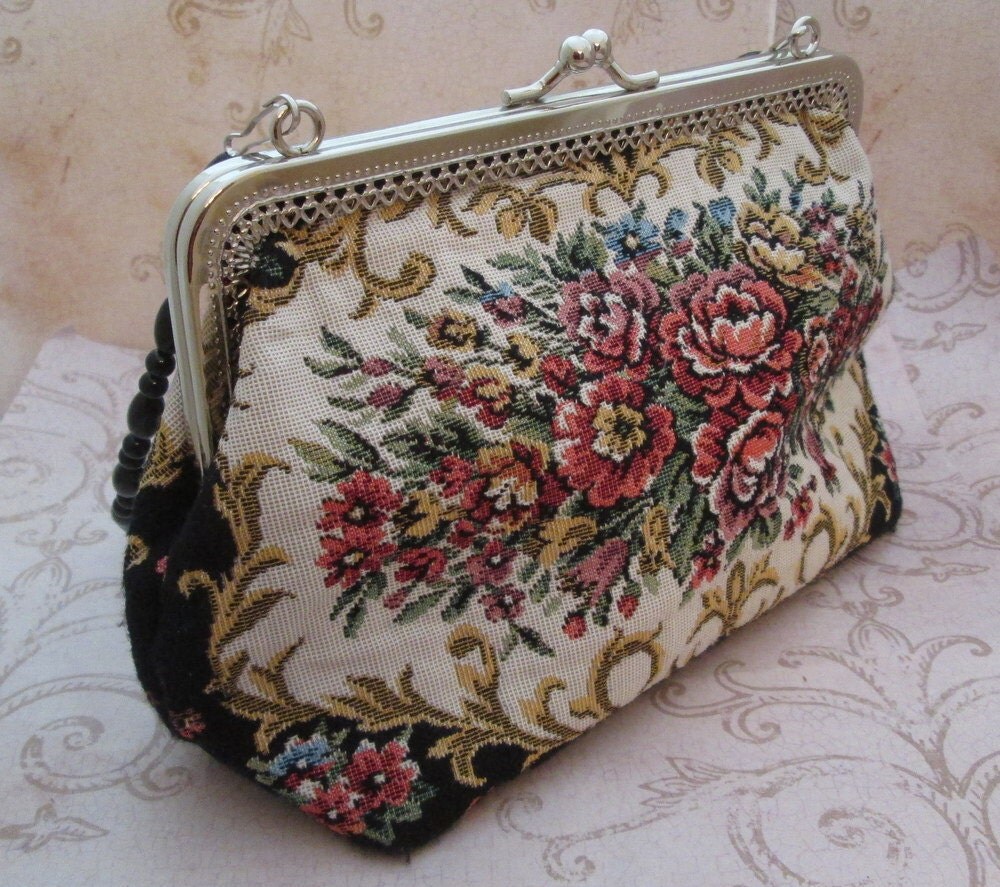 Source: www.etsy.com
Vtg Floral Carpet Bag Tapestry Embroidered Needlepoint …
Source: www.ebay.com
Walborg Petit Point Purse Scenic Vintage Handbag
Source: www.antiquepeek.com
VINTAGE JR of Florida French petit point tapestry style …
Source: www.rubylane.com
Reserved for ELIDA Antique Petit Point Purse Tapestry Handbag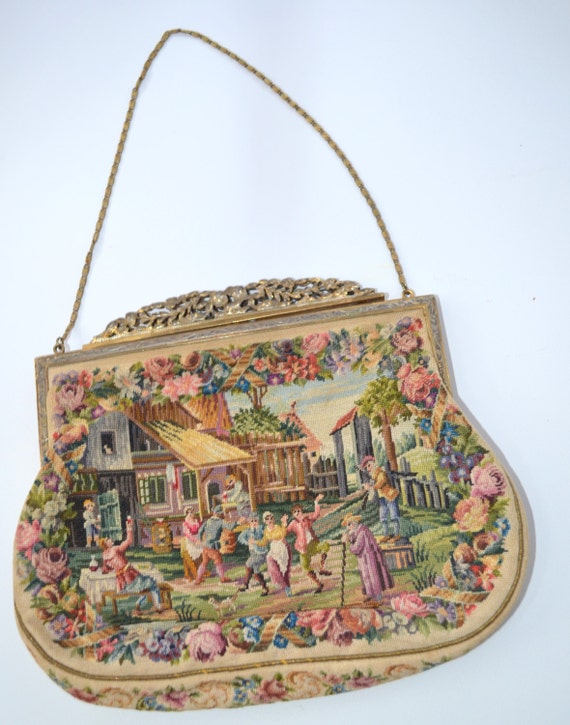 Source: www.etsy.com
Vintage French Style Petit Point Tapestry Purse Hand Bag …
Source: www.rubylane.com
vintage tapestry purse . petit point look purse . floral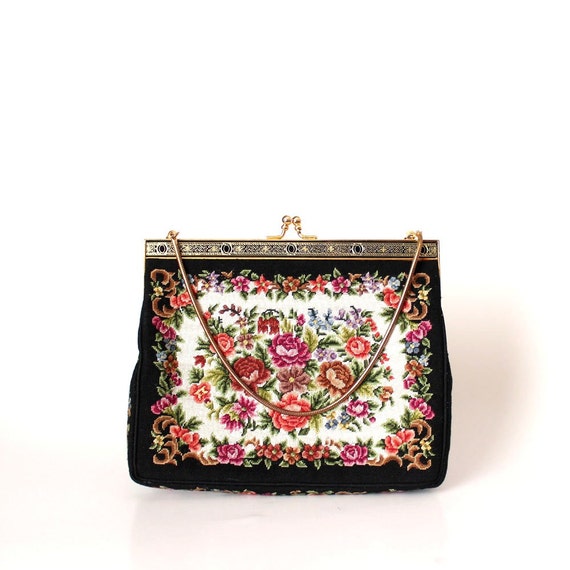 Source: www.etsy.com
ANTIQUE SCENIC NEEDLE PETIT POINT TAPESTRY PURSE JEWELED …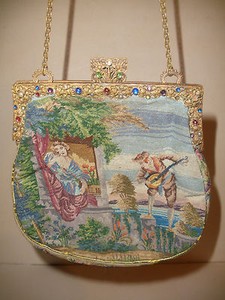 Source: www.ebay.com